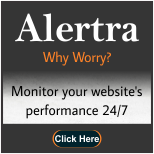 As per the research reports by O2, out of 500 SMES surveyed, as many as 17% of them are using Twitter as a means for their business to be seen online. Out of these 28% have signed up in the last two weeks. The major reason for this trend as viewed by the respondents, is the simple sturcture of Twitter when compared to facebook or Linkedln.
Further, one in ten said that they were able to save about £5,000 by using Twitter. In addition to it, 74% of them believe it to be a cost saving method having marketing advantages, 42% viewed that it helps in staying connected with customers, 34% said that it helps to monitor competitors business, 28% say they have the feeling of being connected with other small businesses.
In the present situation of economic down turn, communicating through social networking sites is seen as a cost effective marketing strategy also helping in areas of recruitment and customer service.