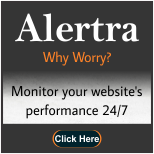 Vast majority of Internet users in U.S search online to find local products and services.
The "User View Wave VII" from BIA/Kelsey and ConStat, states that 90% of Internet users search online for nearby businesses, with 97 percent looking toward online media. The other findings of these reports are, in the past 1 year, 58% said they had redeemed an online coupon when shopping locally and 19% made an appointment (other than restaurant reservation) online. BIA/Kelsey expects that, by 2014, the share of local ad spending over the next several years, in Web, will reach one-quarter of the total.
The above situation is also echoed by some other surveys conducted on online marketing:
46% of customers contacted a business by searching on web, and 37% visited in person, as per the survey reports by TMP Directional Marketing and comScore, in Summer 2009.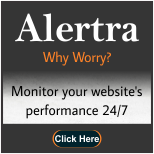 According to Ad-ology survey, quoted by eMarketer, it is found that 46% of small business owners do not have a website in 2009.
The above statistics confirm the need for SMBs to make their presence felt by expanding their business through web marketing. Some of the advices to small business owners regarding web marketing, by experts are as follows:
Claim Your Web site
Start a Blog
Pay Attention to Reviews