Malpractice insurance is an insurance mostly purchased by the professionals to protect themselves against court cases, which are filed by their customers saying that they were harmed by the profession's negligent or intentionally harmful decision.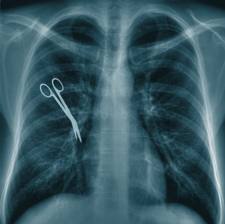 Medical malpractice insurance is specially designed for the health care professionals. Health care professionals are generally doctor, nurses, physician's, hospital management, and other medical profession. Medical malpractice insurance provides the protection for the health care profession against legal court actions, which are taken by their patients that they were harmed by the doctor, nurses, due to their negligent treatment.
Medical malpractice insurance covers all the legal expenses, when the insured person gets a claim against him/her.
For example: When a patient died due to negligent treatment of a doctor and his relatives file a legal case against the doctor. Then the doctor gets some legal expenses to settle the case. If the doctor is holding a malpractice insurance, then the insurance company bears the investigation expenses. If it is declared, that the patient is dead due to the fault of doctor, then the firm also gives some death benefits to the patient dependents.
Medical malpractice insurance also helps the hospital management to safeguard their doctors, nurses, and surgeons against court cases.
Malpractice insurance gives benefits for many people
Doctors
Surgeon's
Medical service companies
Hospital management
Nurses
Lab technicians
Diagnosis service companies