It is important for small business to have websites to promote themselves online. But, small businesses are likely to make mistakes when it comes to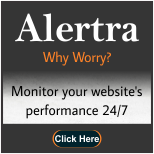 their websites. These include not including company's telephone number, social media buttons, and the like. Though these mistakes look small, but the impact is vast. This is because you might lose traffic, sales and customers. Here are some common mistakes small business owners make with their website.
Not including contact information: Most of the small business are not including the contact information like telephone number, email and contact address in their home page. Then, how your customer or visitors will be able to contact you. This might be one of the reason of not getting new customers. Ultimate result is, loss of potential leads and revenue to your business. You need to check the facts and figures about small businesses.
According to U.S. SMB DigitalScape:
In the United States, 6 out of 10 small businesses (SMBs) do not include their telephone number on the home page of their websites.
74.7% of SMBs are not including their email link on their home page.
Therefore, you should include your contact information on the home page to enable the visitors or customers to contact you. This will avoid loss of potential customers and a hope of increase in sales.
Not having a mobile optimized website: This is another mistake can be seen. Usually small businesses neglect or give minimum interest in having a mobile optimized site. People search for the products to purchase in online via their mobile phones. Study the some important facts following:
According to U.S. SMB DigitalScape:
93.3% of small business websites are not mobile optimized.
According to the Pew Internet in United States:
91% of adults have a cell phone
56% of adults have a smartphone
According to the Harris Interactive (Placecast):
39 million Americans made online purchases via phones.
Therefore, make sure that your website is mobile optimized. So, that users can access your site and feel better experience.
Not including Form-fill Option: Small businesses are not including form fill option in their website. This might be another reason of losing the customers. Consider the following fact:
According to U.S. SMB DigitalScape:
65.7% of small business websites are not including a form-fill option.
Therefore, you should include a form fill option in your website. This enables the customer to request for information or to send their queries about your products and services. Customer is king. You need to be present where they are searching for you.
Not including Social media buttons: Small businesses are not including social media buttons in their websites. This is one of the common mistake they are doing. But, today the fact is, most people are spending time in social media sites. So, you need to be present the social media links in your site. This will bring a traffic to your website and also a chance of gaining new customers.
Spellings and Grammar Mistakes: Even if you represent your business well, spelling and grammar errors can negatively impact impact your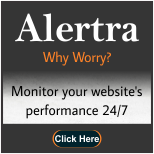 business. So, make sure about the information you provide is free from these mistakes.
Not Updating website: This is one of the most common mistake made by small business owners. At least once a month, you need to update your website with fresh content about your product offers and achievements. This helps retain your customers and search rankings.
Not having a Professional structure: This is another drawback of the website with the informal structure. Like poor design, graphics, improper color combinations, dark background, broken links, etc. This creates inconvenience to the customers in navigation and may result into loss of potential customers. So, make sure every part of your website is built professionally with clear structures and formats.