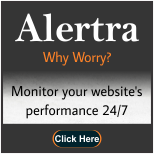 Monitoring your business website is important because, even if it is down for a few moments, you business will incur losses. Therefore, it is important to monitor your website by hiring a monitor. In this article we will discuss about the five monitoring checks that are needed for your business website. The best part is it does not cost anything.
1. Ping Monitor
The ping monitor checks whether your computer can send message via a network. The ping monitor also tells about the connection between the systems. It sends a ping to another device. A ping is requesting a query on the connection between two computers.
2. File Transfer Protocol (FTP) Monitor
FTP is useful in replacing files between two end-point (computers) over Internet and network. This monitor makes sure you know whether processes such as uploading/downloading data from one computer another happens properly.
3. HTTP Monitor
Hypertext Transfer Protocol (HTTP) monitor checks whether your website is responding as desired by requests put. If your website has proper setting, you can determine if your website is using SSL. By this, you can know the traffic between your computer via Internet.
4. DNS Server Monitor
DNS server monitoring is useful for site developers. They can use DNS to improve performance of your website. DNS converts online addresses to numeric machine codes used by competitors. DNS server monitoring makes sure that your server has a good uptime and is operating appropriately.
5. Transmission Control (TCP) Port Monitor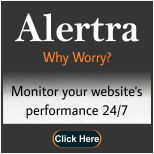 TCP aims to transfer data from one network device to another. It makes sure that no loss of data happened in the transit. When TCP port does not work the site owner is let know immediately.