Pay per click based advertising service allows the advertisers to target their audience and potential customers. The technology which powers the ad words allows the users to define the key words list and strings that acts as triggers for a PPC ad which have to be displayed. Once it is generated ad words display the advertisement associated thus allowing businesses to be target the users interested in their products and services.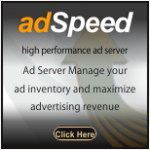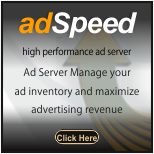 Benefits of PPC
Instant results: PPC advertising quickly sets up and the money spent for it will immediately translate in to clicks through to your site.
It delivers immediate results unlike the search engine optimization (SEO) campaigns.
If one need to generate revenue immediately and have a model of business for cost effective PPC advertising, then a PPC campaign should be made a key component of internet marketing strategy.
Paying for performance alone: The costs of PPC advertising depends on the number of visitors your site has but not the number of times that ad is shown.
This pay per performance model allows the ads to be displayed only in certain locations and in sites with related content.
This enables to reach targeted results with high traffic to your site leading the browsers in to buyers.
It is an effective was of selling services and products.
Control over costs: PPC providers allows to set limits on cost per click and the total of spending daily.
Setting up and staying with campaign budgets along with the instant PPC results means that one can monitor the results in real time.
Ads which perform poorly can be identified and looked over thus adjusting the budget through the results obtained.
This control taken over your advertising campaign allows to check over problems and analyze the performance regularly.
Things to consider for PPC
Before signing up for PPC advertising one should do some research in to keywords which the targeted customers use for searching particular type of product or service.
The average revenue generated by each visitor will be one of guides to how far the bidding process can be taken.
If one wants to take in PPC advertising for testing the sales on a new site with no knowledge then go monitor your costs and sales closely.
PPC advertising can provide small businesses some real results even with small advertising budgets taking the advantage of the benefits of PPC ads and taking the advantage of the benefits of PPC ads. PPC can help businesses rise their online exposure such that they can reach the customer needs to succeed.

Related Sources:
Adspeed.com: advertising software