SSL certificates are essential for a website to ensure the security and various other factors of a website. SSL certificates are of various types. They can be used for a website, based on the needs of the site. They are listed below.
Organization validated SSL certificates
These certificates validate the organizational information such as – name, state, city and country included in the certificate along with the domain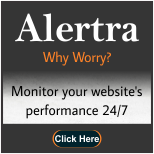 ownership. The validation process is performed with a DNS or an email. Here, the owner is requested for proving the admin rights by confirming the mail that is sent to their registered email for the domain or else through configuration of DNS of the domain. Along with this, it also requires additional information for certifying the company's identity. This process takes from just a few hours to a few days – because of the company's validation process. The SSL certificate will display the company's information.
Domain validated SSL certificates
This certificate will validate whether the domain is registered and the person with admin rights is aware of that; and accordingly the certificate is approved. The validation process for this type of SSL certificate is same as that of organization validated SSL certificates; and this takes just a few minutes to some hours. If the certificate is proved to be valid and signed by a trusted authority, the browser will indicate the secure HTTP connection.
Extended validated SSL certificates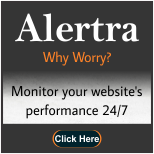 This type of certificate requires the extended validation of the organization or business. It validates the information pertaining to the organization, domain ownership, and legal existence of the organization; and also validates that the business is aware of SSL certificate request and approves it. Documentation is necessary to certify the company's identity. Also, a set of additional checks and steps are necessary to be made for the completion of the process. This process can take a few days to some weeks, due to the complexity of procedure involved in it. Such SSL certificates are generally identified with green address bar in the browser with the company's name.
Single name SSL certificates
This type of certificates will help protecting single sub-domain or host name. These certificates includes the root name also.
Wildcard SSL certificates
Purchasing these certificates will protect the unlimited number of sub-domains for a single-domain.
Multi-domain SSL certificates
With a single SSL certificate, you can protect different domains. You can also secure a combination of various sub-domains from different domains using this type of SSL certificates.
It is also crucial to be remembered that the number of secured domains and their validation levels don't effect the security level of the SSL certificates.
These are various types of SSL certificates that you can use for a website, based on the requirements of your website.