Web site design and maintenance is important to continuously attract new customers and retain the old one's. Maintaining an attractive web site will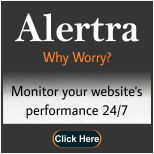 increase your customer potential and the bottom line. the following article gives the information about the importance of maintaining web site.
When choosing a web site designing companies for developing a web site for you know their services thoroughly. They usually offer packages that include both design and web site maintenance for certain period. Telling them your need accurately will make them to work with you for developing materials specific to your needs.
One of the major advantages when you hire a company for design and maintenance is that you can save money in the budget of advertising. In case of professional business design websites it enables to make your customers feel comfortable by using your services.
How important is website design and maintenance?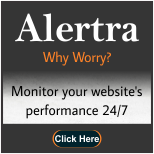 Regular content output: It is provided in the form of blogging and social media maintenance.
If proper rankings are needed on the search results page and to get traffic to your site one should be able to provide with some unique and useful content.
Error log maintenance: Every web site now and then produces errors stored in error log.
Something wrong in the log on regular basis it will slows down your website which not only affects your traffic but also affect the rankings of your search engines.
Error log maintenance is like clearing out the cache from your computer but cleaning up the error log needs some expertise.
Fixing up the broken links: Breaking up of links occur at times and if left so it leads to being unprofessional. Links that no longer exists should be removed or updated.
Data collection: Recording of the data that comes from analytical tools is important where it helps you to know how the blog posts and social media are doing.
For remaining competitive in the business world, web site designs are very essential for being successful. Hiring the reputable website design and maintenance companies for building and maintaining your web site makes a cost effective way.

Related Sources:
Adspeed.com: online advertising