Many businesses do not realize the importance of website monitoring service because they have a misconception that they can track their own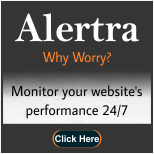 technical troubles. What they are missing is website monitoring is not only about tracking the real issue but it is about notifying the problem the moment it happens, so that necessary action could be taken as quickly as possible. If you are really new to the website monitoring service and wondering what this concept is all about, lets us learn briefly how you can protect your website from outages and performance issues.
website monitoring important for every website
Alerts website down times
It is not possible for the website owners to stay 100% on the job of monitoring the websites as they have many other issues to care for in their business and personal life. So what happens if a real problem arises unexpectedly, the site is down for the users and the owner is not aware of it? The reason for the failure could be anything related to network, server or may be even due to database. Generally, hosting companies plan scheduled outages for routine maintenance activities and keep their customers informed ahead of time so that they can have some backup plan to keep their websites running. However, unscheduled outages are very difficult to manage because it happens without any prior notice and the website becomes suddenly unavailable for the users. For this reason, it is vital to hire a website monitoring service who can keep track of all the website parameters like uptime, performance, and functionality.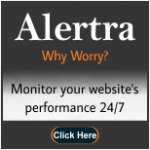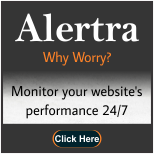 Tracks Hosting service
Apart from tracking the website parameters, a monitoring service also keeps check on hosting provider to make sure that your website is not getting affected by the poor hosting practices. The moment any downtime happens, you will be alerted about the website issue immediately by website monitoring service via email, SMS or phone call. If you notice that your website is down for too many times than acceptable and the hosting provider is the root cause for these issues, then it is time to look for another reliable and trustworthy service. It is not advisable to take chances with your website especially if your business is fully dependent on that for making profits.
Monitors website performance
While website downtime is the most common scenario that many websites come across once a while, poor performance is another issue that is even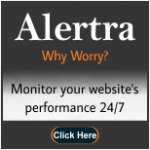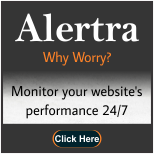 much harder to deal with. When the website is not available, there is a chance that the customer may decide to come back and try the website after sometime. But if the website is running with poor performance, and is taking long to load the pages then the customer is not going to get convinced with the response. It not only affects the brand reputation but results in low sales and revenues. So it is mandatory for every website, particularly that are into retail or e-commerce business, to have a good website monitoring service that keenly monitors every element of website performance.