Customer online experience would mean customer's encounter with the company's product and services through digital devices, like PCs and smartphones. Many people research on internet for the product before taking a decision on purchase. This research to compare prices or find location of the store also comes under customer online experiences. Any downtime issue with your website may spoil the customer online experience. Here comes the role of a good website monitoring service which monitors your website for good customer online experience.
Website Should Load Fast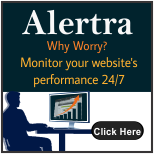 For a good customer online experience website should load fast within 2 seconds as this is the first impression. Online customers have less attention span and they are more impatient. You are asking too much when a website page takes 3 or more than 3 seconds to load. The online customer counts this as unfavourable experience and blame the company immediately. Website load time is very crucial to business as not adhering to it makes you loose business.
Navigation
For a good customer online experience navigation on the website should communicate properly. You need to develop descriptive labels. Visitors do not want to see Videos or white papers. They come to website for questions and they need answers to them. In website navigation items at the start and end are more significant as it catches the attention of the user.
Shopping Basket
Shopping basket should be easy to buy. People come for online shopping because they want to purchase the item with just one click of the mouse. If you make shopping basket simple and user friendly it will result in good customer online experience. You should avoid sign up process and alternatively stick to social media sign up and use existing accounts of customers for example paypal. Check out process should be shorter and must not exceed 3-5 steps. You should make the customer feel secure on your web by sticking to SSLcertification. Adding a chat or phone support options on check out page is a good option. Communicating with the customer during the check out process is good thing. Keep the customer involved by making them aware of the progress saying "you are almost there" etc.
User Interface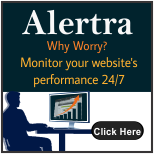 For a good customer online experience the user interface of the website should be simple. UI of the website should help the user to complete the task. The UI design should include modern aesthetic appeal with minimalist design. Dialogues should meet the objectivity and contain information needed by the customer. Error messages should help customer resolve the problem. We should not make the customer memorise too much. We should make instructions, objects and options visible and thus the customer will not have to memorise too much. The fonts chosen should be user friendly. While selecting fonts, you must identify best tools available for designers. Some examples for a good user friendly fonts are: OPEN SANS, RALE WAY and DENSE.
For the Effective Customer Online Experience Business Should follow These Strategies:
1. As the saying goes a first impression is the last impression, the customer's impression about the brand follow the same. If customer experiences that website is down before you could figure out and do anything to resolve the issue, then you may loose the customer for ever. Website monitoring services constantly monitor your website and make you aware about any downtime issues instantly. With website monitoring service you can stop the bad customer experience occurring with your website. If you are consistent in providing good experiences to your customer then the customer is definitely going to be loyal to you in future.
2. Your way of working should rely on feedback system. Customers should be able to share their opinions about the online experience. Based on their feedback you can do the changes on your website and meet their demands.
3. Server monitoring : If the website is hosted on-premise and the website generates revenue for you then the server monitoring service provides you dead or alive declaration. While going for monitoring all the parts of your website should be monitored including web apps, chats, CDNs, shopping cart and payment processors. The significance of this type of monitoring can be equated with customer experience.
4. A company's CRM should be able to integrate all interfaces with the customer across all the channels. Let it be chats, e-mail, phone or social media. For an instance if you are asking customer's address details on e-mail, he shouldn't be asked for address details on chat or phone.
5. Credibility and Reassurance
This is very important aspect of online business. The customer should build a relation of trust with you. Customer trusts people and not the websites. For this you will have to design about us page properly by mentioning message from the CEO of the company with other relevant informations of the company. You should appear a professional to the customer by providing contact information, customer help line and FAQs . You should use SSL certification to make customer feel secure. SSL stands for secure sockets layer which encrypts data between the web server and the web browser. You should stick to HTTPS websites rather than HTTP website. HTTPS is the secure version of the HTTP and it means that over HTTPS the data between the website and the browser is encrypted.
Cost of Downtime
An Unplanned downtime cost you heavily. There has been many studies conducted to calculate the cost of downtime in terms of lost revenue. This amount comes approximately between $ 90000 to $ 100000. In addition to this studies have also revealed that companies in the field of manufacturing, telecommunications, financial services and energy make the most of revenue lost during unplanned downtime.
In our discussion we have clearly outlined the importance of creating a good customer online experiences and in the meanwhile we have also discussed the importance of website monitoring services and cost of unplanned downtime. Website monitoring services help us retain our customers and plan downtime and thus lowering the cost of downtime in terms of revenue.