According to the latest 'small business bytes survey', conducted by Streamline.net, many small companies are struggling to maintain their websites.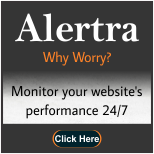 Two- thirds of the small firms have their own websites. Among them only 1 in 10 firms update their website daily, 54% of them agree that they update their website very infrequently.
It was found that many owners tend to neglect the advantages of online marketing. 48% of the small businesses are not currently on any search engines, 34% are unable to measure the popularity of their website, as they do not check their visitor numbers.
Most of the small firm owners still think the traditional business as the more powerful way of reaching customers than online business. As per the survey reports, 'word-of-mouth' and printed advertisements were ranked 1st and 2nd with online marketing being ranked 3rd.
Further, study conducted on 440 UK firms finds that, 57% of the owners undertook the creating and maintaining of websites by DIY-style. Only 1 in 5 firms opt for an external designer to work on their websites. In addition to the above information, 55% of them work in the evenings for updating their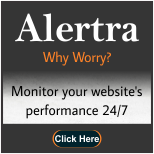 daily reports, whereas, 22% prefer late-evenings.
According to streamline, the investments in websites by small businesses is not very encouraging as, only one third of them have single domain name, with three quarters owning fewer than six.